About
At Peninsula Pavers, Inc. one of our main goals is perfection. We strive for it every day on your projects, large or small. We take into account your visions of the design along with our ideas and come up with something that you the customer, and us at Peninsula Pavers, will love & take pride in. We build trust and friendships with every project we complete. Peninsula Pavers, Inc. hires only the best local craftsmen and set our standards to exceed industry expectations.
There is no better feeling leaving a job knowing that the customer is 100% satisfied with
what was created for them. This is a small part of what you can expect when you deal with Peninsula Pavers, Inc.
---
Our Team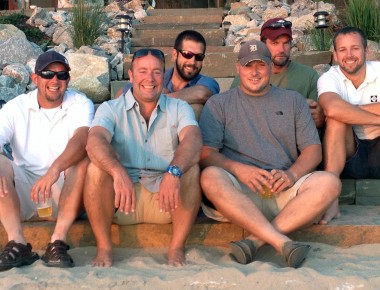 Our team consists of hardworking, dedicated men. Each of our designs is crafted by local artisans. Our crew not only takes pride in their work, but our entire team is respectful of the job sight, your home and your family.


Len is owner-operator/designer of Peninsula Pavers who relocated from the Detroit area after college in pursuit of doing something he loves to do, in a location he really wanted to live. Len started the business in 1994 with just a few small trucks and has grown to be very in demand with hand picked craftsman to facilitate his vision. Len personally completes every complimentary consultation and works with the home or business owner to create a design that is exactly what they are dreaming of.
---
FAQS
What areas do you serve?
Northern Michigan landscaping services, serving Traverse City, Leelanau, Crystal Lake, Torch Lake, Interlochen, Benzie County, Manistee County, Leelanau County, Grand Traverse County, Antrim County, Wexford County, Kalkaska County, and Charlevoix County.


Do you offer residential and commercial design hardscapes?
Peninsula Pavers offers commercial and residential paving brick, retaining walls, stone, sidewalk, driveway, and patio construction.


What does the design process involve?
Len will provide complimentary on-site design consultation, this can be done with the home/business owner present or without. He will then offer his suggestions and concepts and provide a written estimate. Any changes or updates made throughout the process will be presented in an additional estimate and must be approved by the home/business owner. Once, the estimate has been approved and deposit received your project will be added to our schedule.


How long does it take to begin my project?
Once your design has been approved and deposit received your project will be added to our schedule based in the order that we receive them. You will be given an estimated start date at that time. Project times vary based upon material delivery and changes or additions to designs, we strive to provide exceptional turn around time and always completed to our rigid standards.