What is so special about Michigan plants? A lot. Due to the climate in Michigan, plants, flowers, grasses, trees, vines, and evergreens grow beautifully. Many of these plants are natives to Michigan, but they can be used in any landscape anywhere else to add color, texture, and vibrancy.
Some of the most well-known plants include flowering plants that will grow well most of the year in ample sunlight. They bloom for several seasons, and they are also tolerant of dry soil, This means that they can survive droughts and can help you conserve water. The following three plants are ones you need to add to your landscape soon.
Michigan Plants
Black-Eyed Susan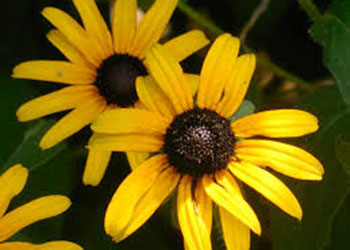 The black-eyed Susan thrives most anywhere in North America. Best planted when temperatures get to about 70 degrees F, this is a robust and hardy plant. It blooms with orange-yellow flowers with brown centers which serve as seeds for birds when the blooms fall away.
They grow to about one to three feet tall and handle any soil type but are best suited to semi-fertile, well-drained soil. They prefer exposure to either full sun or partial sun, and they bloom from June through September. These flowers add a beautiful brightness to any landscape.
Evening Primrose
These plants bloom with bright yellow blossoms in early summer. They grow well in poor soil and are highly tolerant to drought. They are best planted in direct sunlight and will grow up to three feet tall. They spread quickly once planted, so they are perfect for areas of your landscape where you want a section of color and height.
Purple Coneflower or Echinacea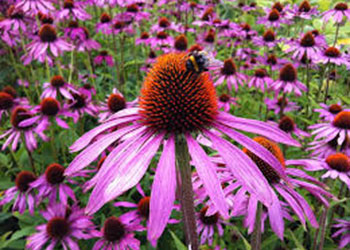 These can come in other colors besides purple, but purple is the most common color in Michigan. They get their name from the way the petals rest backward from the center to make a cone shape.
You can plant these as seedlings, or you can start your own plants by sowing seeds. Seeds can be purchased from online mail-order companies, or you can find them at garden centers.
They are best started in the spring or the fall and planted with each plant having plenty of room so that when they are full grown, they will not succumb to any fungal diseases. They are drought tolerant but prefer regular waterings whenever possible.
These native Michigan plants that should be left alone after they bloom so that they attract birds. The birds enjoy the seeds that remain after the blooms fall away. These purple beauties can reach about three or four feet in height and work well for areas of a landscape where there is a light shade or full sun.
These three Michigan native plants will add depth, height, coverage, and color to any landscape. Plant them in front of your house or alongside a walkway. Use them around trees or shrubs in your backyard.
They can handle just about anything and are easy to care for as they can tolerate arid soil. Add one or all of them to your landscape this season.